WA Sender (All-in-one Marketing Software)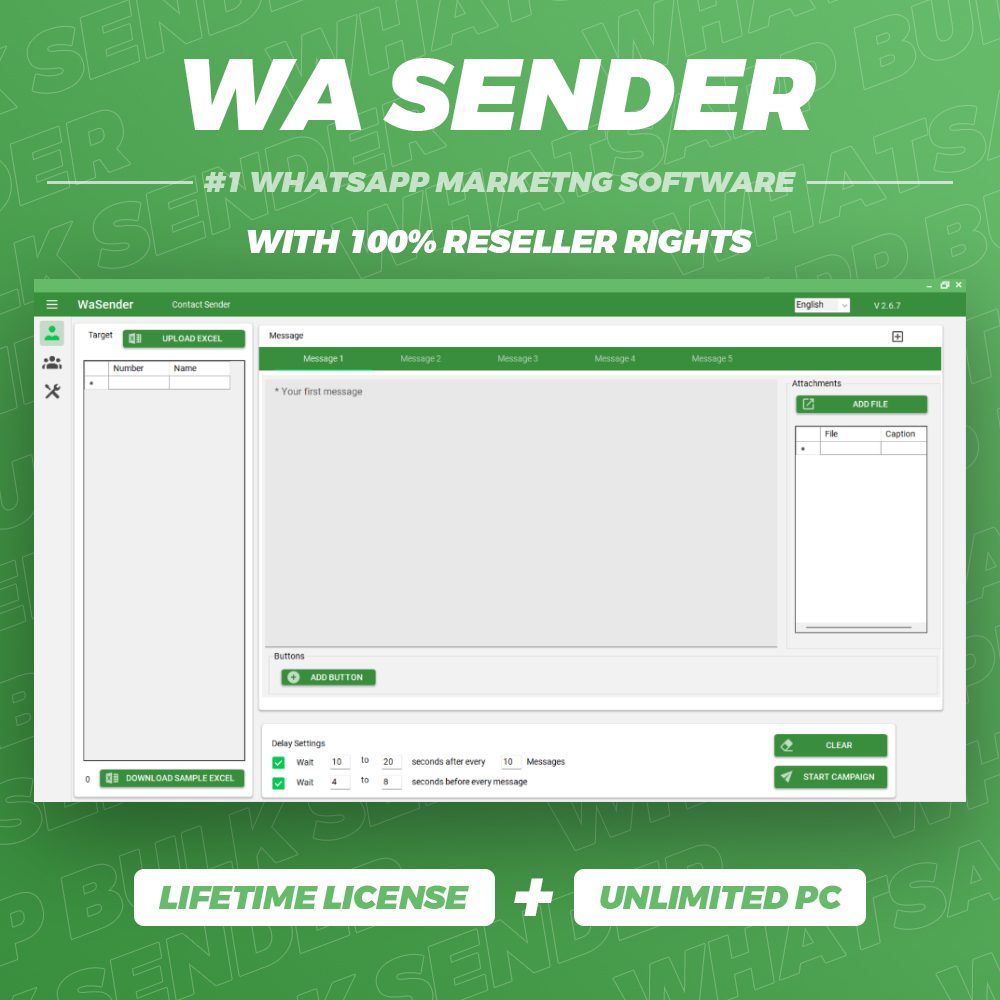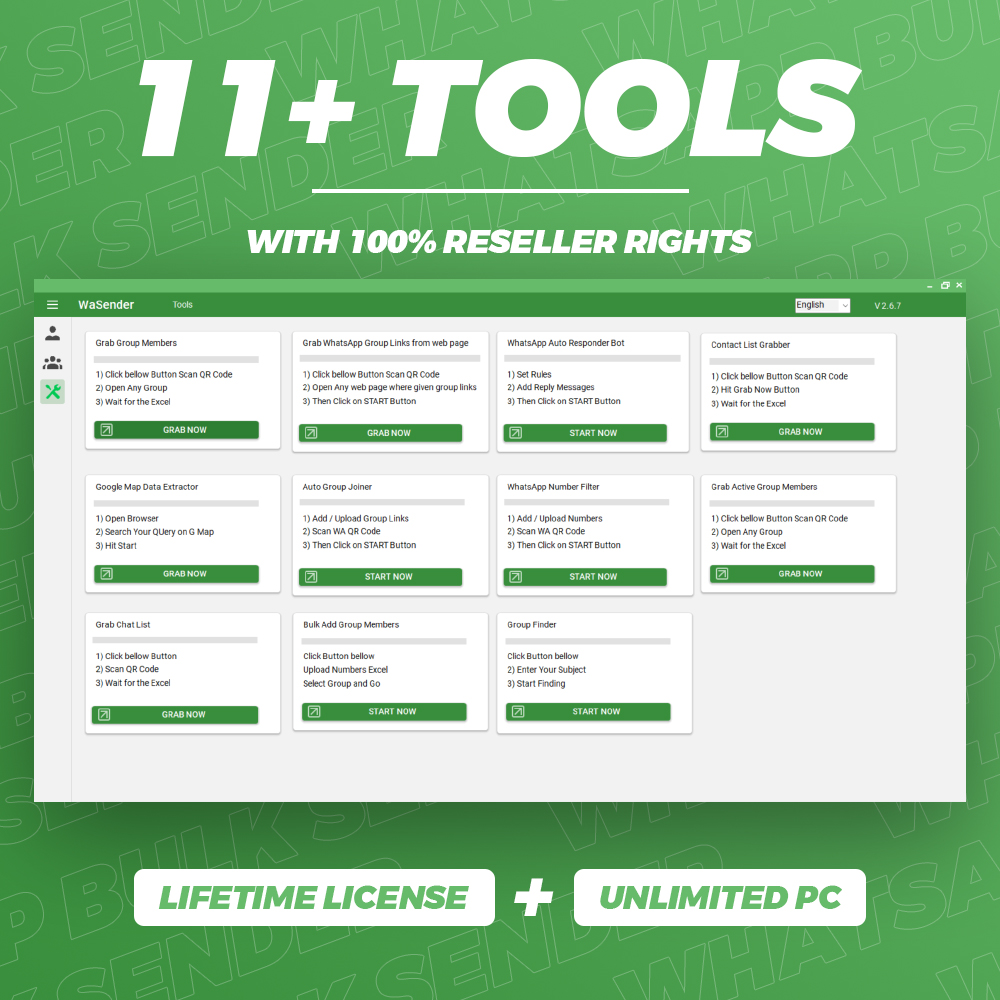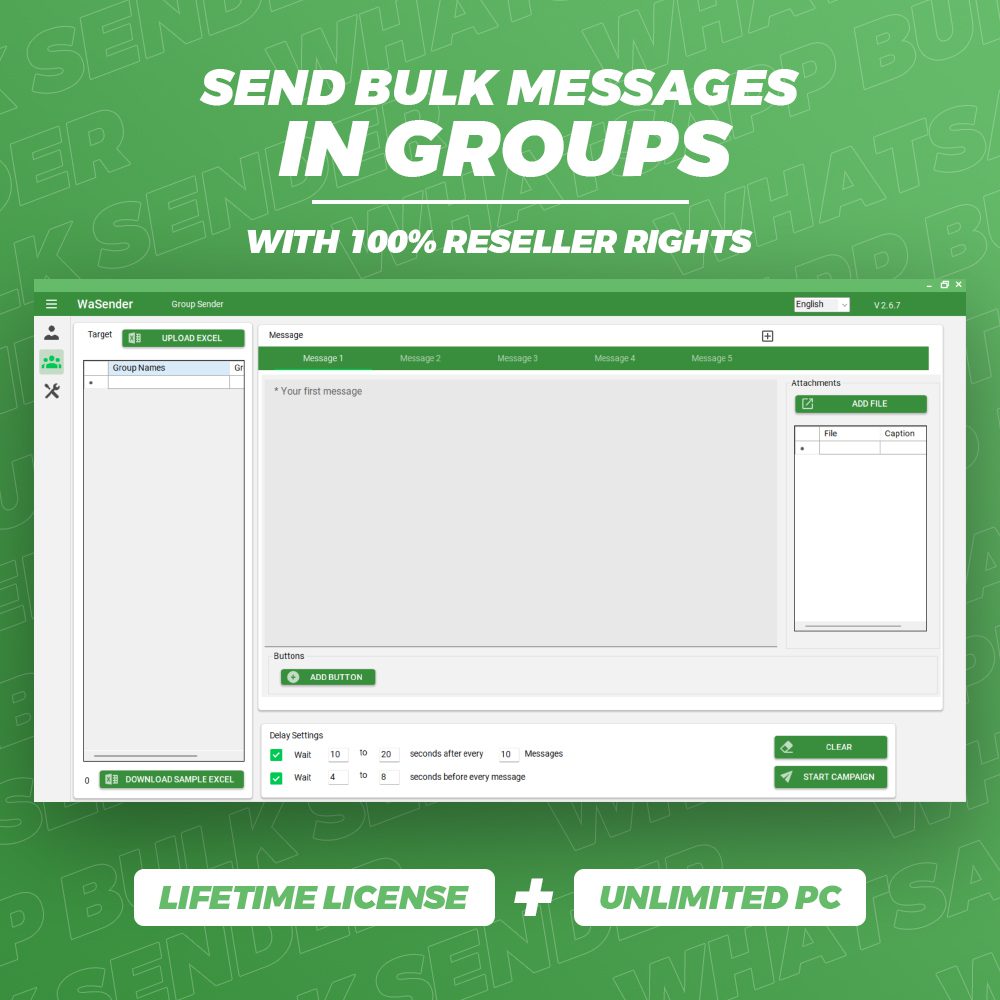 WA Sender – WhatsApp Marketing Software with 11+ features | Lifetime License + Unlimited PC
✅ Google Maps Data Extractor (FREE Included)
✅ Multi-account feature (NEW)
✅ WhatsApp Group Members Adder
✅ WhatsApp Number Filter
✅ Auto Responder Bot
✅ WhatsApp Group Members Exporter
✅ Contacts Exporter
✅ Auto Group Joiner
✅ Google Contacts CSV Generator
✅ Bulk Message to Unknown Numbers
✅ Delay Manage System to reduce Ban
✅ Attach image, video or pdf easily
✅ Regular Updates provided (average : 20-25 days)
"THIS SOFTWARE IS NOT AN OFFICIAL SOFTWARE BY WHATSAPP AND IT DOESN'T GUARANTEE ANTI-BAN OF ACCOUNT"
WA Sender is a comprehensive WhatsApp marketing software that helps businesses generate leads and effectively market to unknown WhatsApp numbers. With its advanced lead generation tools, you can easily identify and target potential customers within your target market.
Once you have identified your leads, WA Sender provides a range of marketing tools to help you effectively reach out to and engage with them. This includes the ability to send bulk messages to multiple contacts at once, as well as the option to create personalized templates for more targeted messaging.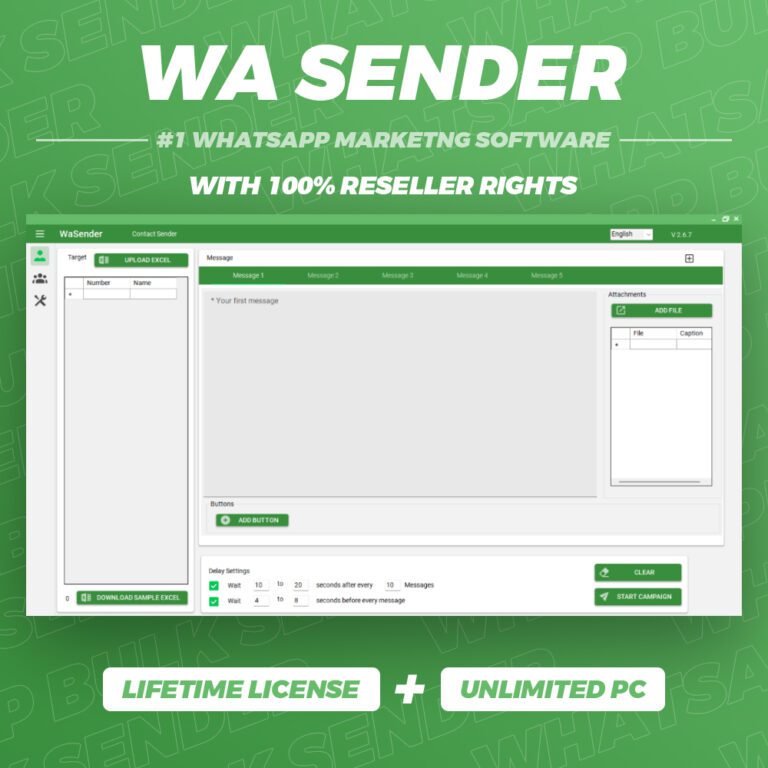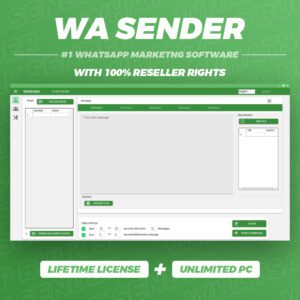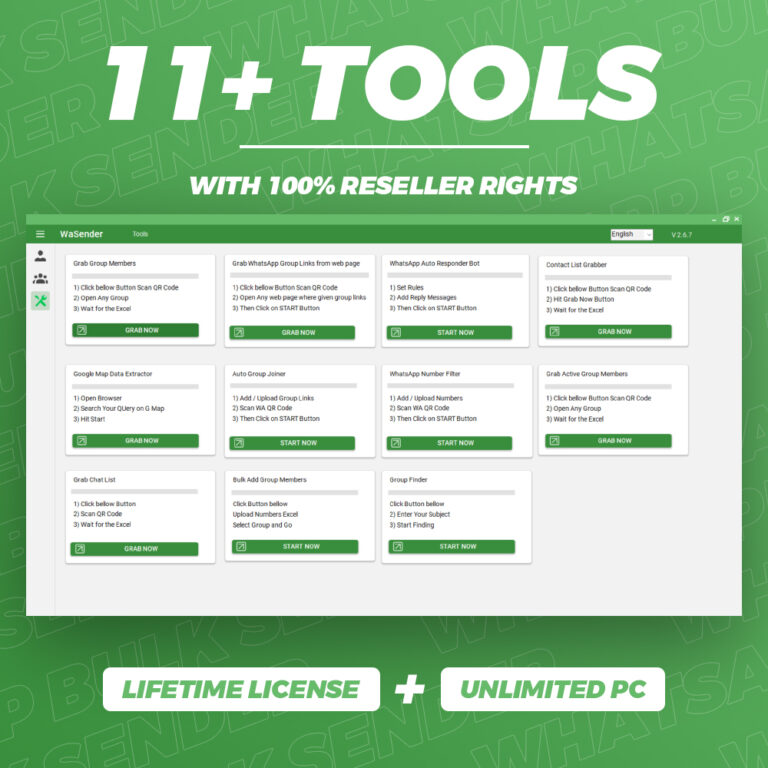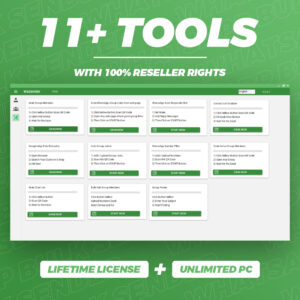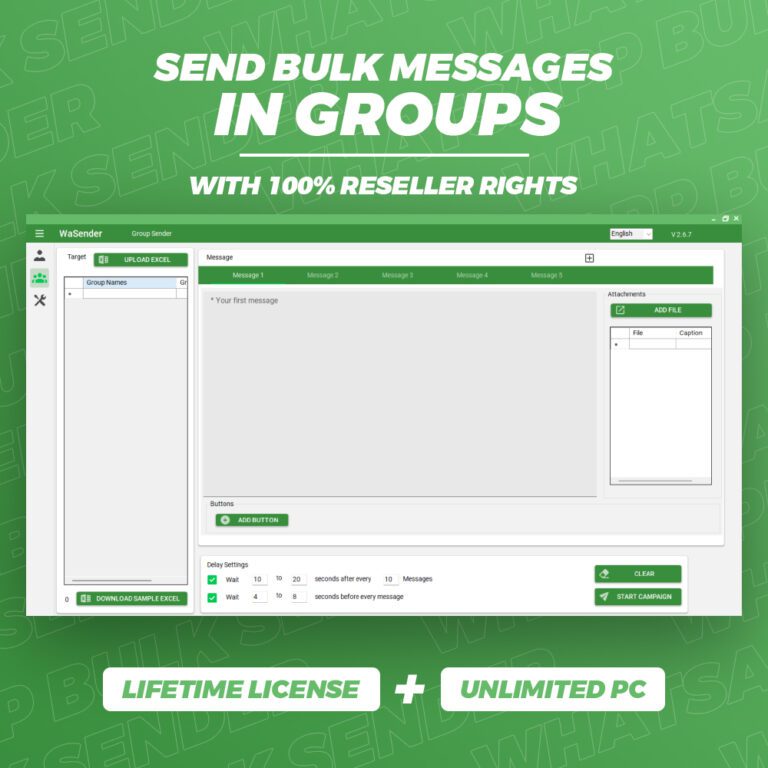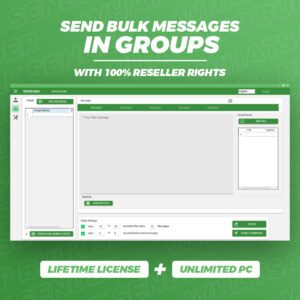 In addition to its lead generation and marketing capabilities, WA Sender also offers a range of other useful features. For example, it has a built-in CRM system to help you manage and track your interactions with leads, as well as a robust analytics suite to help you measure the effectiveness of your campaigns.
Overall, WA Sender is a powerful and versatile software that can help businesses of all sizes to effectively market to and engage with their target audience via WhatsApp. Whether you are looking to generate new leads or simply want to improve your outreach efforts, WA Sender has the tools and features you need to succeed.
Features
—————->
◉ Unlimited WhatsApp Messages to Contact / Numbers
Send messages to all contacts including contacts not saved in your address book.
◉ Send Message to Groups
Send unlimited messages to all your joined groups.
◉ Message Delay Management
Strong Delay Management to protect your whatsapp account from Ban
◉ Grab Group Links from web
Grab Group all Links from any web page
◉ Get All Member number from any group
Grab Group members from any group
◉ Modern Material Design
Latest Material UI design with easy to use interface
◉ Standard Coding Structure
You can Customize this tool and add your features with simple coding skills
◉ Bulk Import
Import you contact number from excel sheet
◉ Google Map Data Extractor / Scrapper
Extract data from google map with targeted location and import extracted numbers in WaSender, Send Bulk Messages to them
◉ Report
You will get detailed report after campaign complete
◉ Documentations
Detailed documents with images (with markups) and video
◉ Developer Documentations
Detailed documents with images (with markups) and video to change Software name, logo and lot more
◉ Runnable Files
We provided Runnable files
◉ Lifetime updates
We are keep enhancing our product and planning to intruduce cool features in future , stay with us
◉ Dynamic Parameterised Message Sender
ie. ' hi {{Name}} ' , Your invoice no {{InvoiceNo}} is generated , Click below link to download {{InvoiceLink}}